Whether you need to restock your home office or just need something new and nice for your desk, there are many ways to buy cheap office supplies!
Get creative when refurnishing your home office or small business. Try buying from a reputable website, or try a new company you haven't heard of yet.
Thanks to the internet, there are many ways to get brand name office supplies without breaking the bank.
Let's get started!
1. Target
We all love a good Target selection, right! You can indulge your Target obsession with their cool, but affordable office supplies and back-to-school selections.
It's also nice that they partner with cool brands like Brit + Co to create unique planners and calendars. So next time you stop by Target, don't forget to check out their home office supplies and stock up for your business.
I almost always buy something on sale, even if I don't need it now, but I know I'll in the future.
2. Amazon
No list of the best websites for buying cheap office supplies would be complete without a mention of Amazon. No matter what you need, you'll find it on Amazon!
It's also a great resource for comparing prices to find out what price you'll have to pay for an item.
This is ideal for buying a new Chromebook through Amazon. You can spend around $250 every year or two and use it as a lightweight, secure, and reliable travel laptop on the go.
3. Office Furniture 2Go
In order for you to be productive when working from home, you need to have a functional office space. Your environment can have a positive or negative impact on your workflow.
That's why it's a good idea to periodically remodel your home office space for better design and workflow.
And for that, a website like OfficeFurniture2Go.com is a must! They offer free shipping and a lifetime warranty for all office furniture purchased on their website.
More shelving and storage, please! And you can never spend too much money on an office chair (gotta protect your back and posture!).
4. Office Depot OfficeMax
Office Depot OfficeMax has been an established name in corporate office equipment for many years.
It's always a nice experience to go to the store and stock up on much needed supplies. But now that you're a business owner, you don't always have the time to do that.
So browse the virtual shelves and order cheap office supplies when they run low. Save time by ordering online and getting a good deal? Yes, please!
5. OfficeSupply.com
OfficeSupply.com offers office supplies for your home or business at ridiculously low prices. From paper and folders to printer ink and even K-Cup refills, you'll find everything you need for your home office.
Are you addicted to coffee? Get a $15-30 discount with every order, depending on the total value. There are also free add-ons with every order, tons of coupon codes, a discount center, weekly deals, and more.
If you're looking for cheap office supplies, you've come to the right place!
6. Best Buy
Best Buy is best known for its electronics and entertainment products – ideal if you need to repair your computer or replace a part. But you'll also find a great selection of printers, ink, and other supplies for your home office.
A visit to a Best Buy store makes sense, especially if you're buying a new printer (which we do every 2-3 years) so you can see how big/small it's.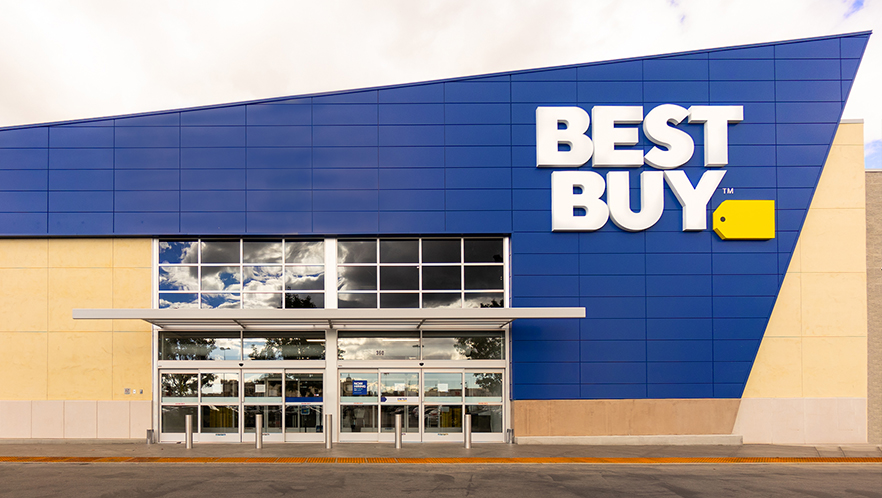 A tidy home office is important to get more done in less time. This particular printer is small enough to fit in a rolling cart.
Plus, you can become a Best Buy member to earn points to get 5% off future purchases. This is ideal to buy DVDs or video games later on
7. Mead
You can never have enough business notebooks! This is true for both Moleskins and Mead notebooks for different reasons. Mead is one of the best sites to stock up on inexpensive office or school supplies and other essentials!
No matter what style you prefer for your notes, you'll find a color and format you'll love on the Mead site. From planners to calendars and writing boards, you'll find everything to help you keep track of your day.
8. National Pen
Have a pen preference? That's no problem! The great thing about Pens.com is that there's a wide selection of different pen types and designs. Plus, along with the great pens, they also have great stationery and papers – among other great things they sell.
So you can indulge your pen addiction without breaking the bank. And all office supplies can be customized with your company's logo.
9. Poppin
You know those colorful office supplies you see on Pinterest and other organizational blogs? Most likely, they are images of the Poppin line of products for the workplace.
If you want to have a cohesive office space that reflects your personality or brand colors, you need to check out Poppin. All of their designs are functional, but also very streamlined and beautiful.
Standing desks have recently become available, and you can find an affordable alternative that costs around $90.
10. WalMart
Walmart Inc. is a U.S. multinational retail corporation that operates a chain of hypermarkets, discount department stores, and grocery stores in the United States and is headquartered in Bentonville, Arkansas. The company was founded in 1962 by Sam Walton near Rogers, Arkansas, and incorporated under the Delaware General Corporation Law on October 31, 1969. It also owns and operates Sam's Club warehouses.
As of July 31, 2022, Walmart had 10,585 stores and clubs in 24 countries, operating under 46 different names: Walmart in the United States and Canada, Walmart de México y Centroamérica in Mexico and Central America, and Flipkart Wholesale in India. The company has a 100% presence in Chile, Canada and South Africa. As of August 2018, Walmart held only a minority stake in Walmart Brasil, which was renamed Grupo Big in August 2019, with 20% of the company, while private equity firm Advent International held 80% of the company. Finally, they sold their shares in Grupo Big to French retailer Carrefour, a transaction worth R$7 billion that closed on June 7, 2022.
Where should you buy your cheap office supplies?
There you have it – my top 10 best websites for buying cheap office supplies for your home office or business workspace. You should be able to revamp your office space or stock up on one of these options inexpensively for school.
While these websites did not make it into my top list (mainly because to get the best deals on some of them, you have to buy in bulk), here are some other websites you can browse for cheap office supplies.